We're Hiring!
We're Hiring!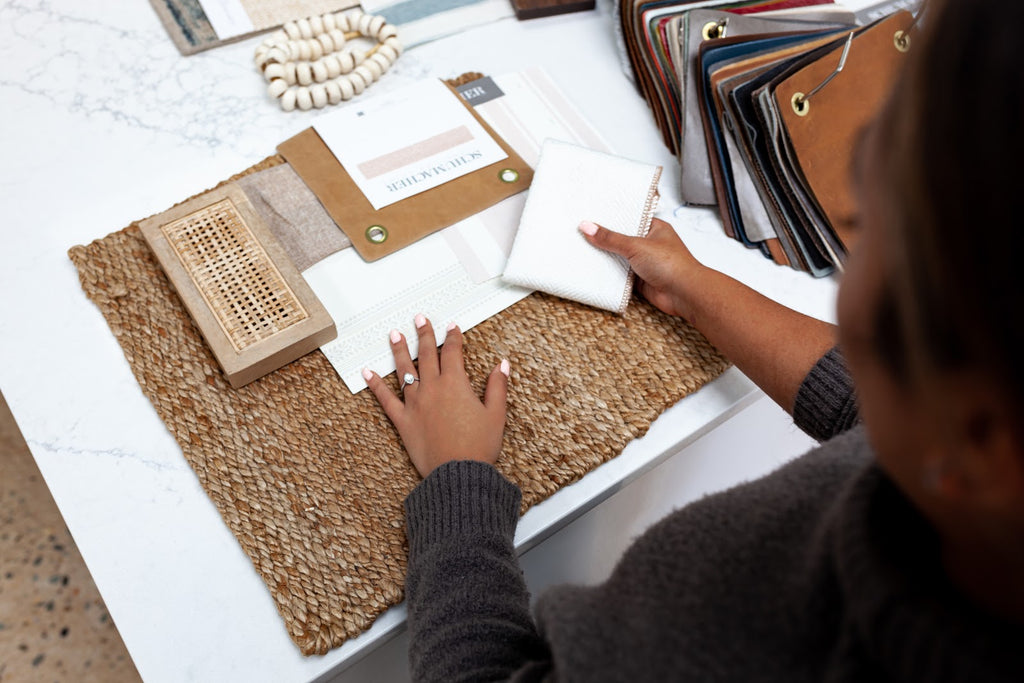 WE ARE HIRING
Vineyard Decorators has seen exponential growth over the last 5 years. Our small, family business has evolved to include more than 20 year round employees and we are excited to announce we are looking for creative and driven individuals to add to our team. 

Over the last few years, the Vineyard Decorators team has been working tirelessly to bring about the growth of the business and completely rebranding the Vineyard Decorators name. Our new Interior Design Studio is currently working on over 20 projects with institutions such as Andrew Flake, Chuck Sullivan Architects and Martha's Vineyard Construction. We are now taking on complete renovations, outdoor kitchens, new construction projects, and projects throughout the Cape.


In the last year, our furniture store furnished dozens of homes from our stock programs. We also had the privilege to grow and work with other Vineyard business, such as Hutker Architects, Able Moraine, Worth & Wing, Lake Street Studios and Studio MOS to name a few, on their projects. We have the utmost respect and admiration for our local design partners, and we love that we're able to act as a resource for other local businesses.
OUR MISSION
We are passionate about foundational education and providing an opportunity for year round employment and opportunity for growth. Through online education and practical experience, we believe in fostering the growth of our employees and equipping them with skills that they can take with them wherever they go. 
Many of our entry level employees in the furniture store did not have formal education in Interior Design or experience with furniture when they joined the team. But each one approached their role with enthusiasm and a background of experience that helped them grow into their new career.
STAFF SPOTLIGHT
Emily joined our team in 2017 with a degree in marketing communications. Her first role at Vineyard Decorators was an entry level position focused on adding products to the new website in preparation for its launch. She joined the team with the assumption that the work would have a definitive end date, but Emily has been with the company ever since. As a result of her focused work ethic and positive attitude, Emily has found herself adapting into many of the roles at the company. She has received multiple promotions throughout her career at Vineyard Decorators so far, and now, Emily is now the General Manager of the store, overseeing day-to-day operations.
Ava came to Vineyard Decorators after spending summers on the Vineyard while growing up in Western Massachusetts. Ava, who graduated with a degree in Architectural Studies, started as a Design Assistant, learning the ropes of Vineyard Decorators from the front desk. She has since developed her skill set and she now balances the multifaceted role of Design Consultant while also assisting the Interior Design Department with larger scale projects. 
Nina, a graduate of the Rhode Island School of Design, brings a unique set of skills to her role with Vineyard Decorators, having spent 10 years working in construction alongside her husband in the design-build business they formed together on the Vineyard. Nina began her career at Vineyard Decorators as a Design Consultant in the furniture store. Her practical knowledge of building and her design education allows her to take on projects of all scope, and as a result, Nina has been the driving force behind our new Interior Design Studio. 
OPEN POSITIONS
Vineyard Decorators is still a growing team. We are always looking for passionate and creative individuals to join us. See below for the roles we are looking to fill. 
Design Assistant - we are looking for a motivated individual to fill this entry level position. This is a multi-faceted role that spans across many departments in the business. The right candidate will have a passion for Interior Design and want to grow a career in the field. Eye for color and balance a must. 
Design Consultant - our Interior Design Consultants are individuals who are looking to develop their skills and build a career in Interior Design. This is a hybrid role of sales and design that requires strong communication skills, an eye for color and balance and a self-motivated attitude.
Interior Designer - we are looking for an experienced Interior Designer. Qualified candidates will have a bachelor's degree in Interior Design or Architecture and a minimum of 2 years of experience. Strong project management, time management & customer service skills required. Must be proficient in Auto CAD.
Director of Interiors - we are looking for an experienced individual to lead our Interior Design Department. Our Design Studio focuses on new builds, renovations, interior architecture and custom décor projects. This role requires experience in interior architecture and décor, as well as extensive client and people management experience.
Marketing Coordinator - the marketing coordinator directly manages all social media accounts, SEO, online marketing, print advertising, blog posts, and updates to the e-commerce homepage. They are also responsible for generating original content and coordinating photoshoots and events.
E-commerce & IT Manager - we are looking for an individual with e-commerce and web development experience. Responsibilities of this role include order fulfillment, merchandising the website and updating landing pages. This individual works closely with the Marketing Department on updates to the website. Additionally, you will support the company for basic IT needs. 
Warehouse Assistant Manager - this individual will be assisting the Warehouse Manager with all incoming and outgoing freight, our delivery team, merchandising the showroom, damages/parts & warehouse organization. Heavy lifting and valid driver's license required.
Delivery Team - we are looking for year round and seasonal delivery staff. Assembly and heavy lifting required. Start immediately. Valid driver's license required.
2021 Design Intern - seeking a motivated and flexible individual with a desire to learn the world of Interior Design. The Design Intern will work with members of our Design and Operations teams to gain an understanding of all departments. 
Interested in joining our team? Apply today online or send your resume to sales@vineyarddecorators.com 
Follow us on social media and check out our website for updates about projects we're working on.